On September 16th, 2019
Private visits of the Joan Miro exhibition at the Maeght Foundation & artist's studio of Caroline Mollanger in Saint Paul

« Joan Miro. Au de la peinture » at the Fondation Maeght in Saint Paul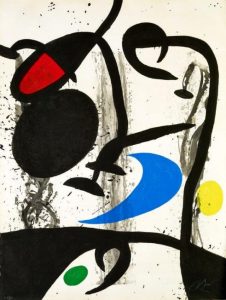 In 2019 the Fondation Maeght is celebrating Joan Miró, a major player in the foundation's creation alongside Marguerite and Aimé Maeght and their architect friend Josep Lluís Sert. They will present over 200 works, including a number of unseen gouaches. Artist's proofs, posters, prints, original lithographs, printing plates, final proofs and rare books complete the exhibition and shed light on this prodigious creative work.

The Fondation Maeght exhibition « Joan Miró. Beyond painting. » reveals the evolution, scale and richness of Joan Miró's graphic work through a layout focusing on four main concepts: Joan Miró's relationships with poets, the concept of collage, combinatory possibilities and the discovery of techniques. « Joan Miró would describe himself as a painter, but he would make one thing clear: he was a painter, but a painter who wanted to express himself with all the techniques available to him, » explains Rosa Maria Malet, an expert in the artist's work and director of the Fundació Joan Miró in Barcelona for 37 years. « The more I work, the more I want to work. I want to try my hand at sculpture, pottery, printing, have a press, » declared Miró.
---

Caroline Mollanger's studio in Saint Paul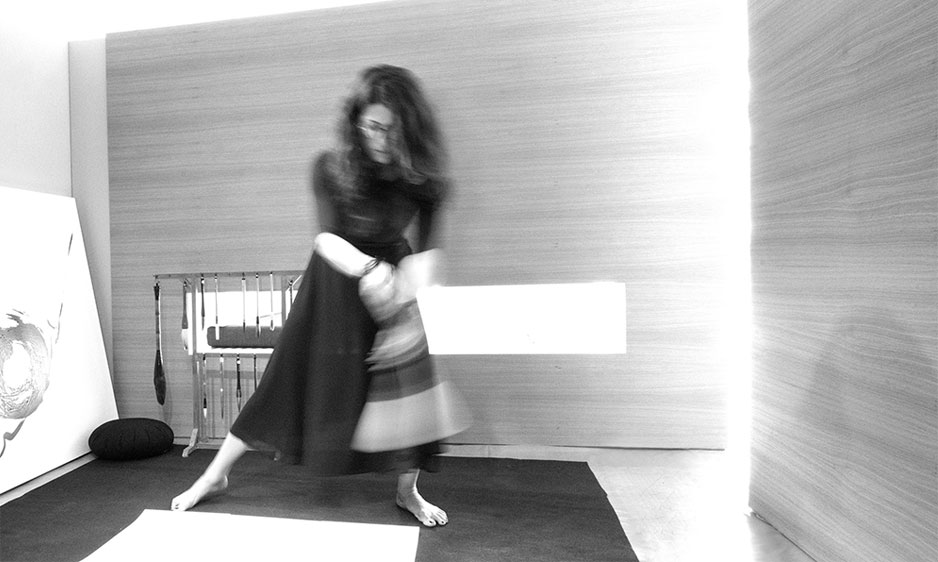 Pass on the present moment, communicate the essence, through the breath of life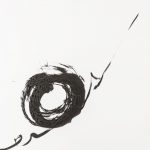 In an unstable political, ecological and humanist environment, and through her Life experiences in countries of different cultures and the encounters she made, Caroline Mollanger explores a concept she would call "uniqtism". We are Unique and yet we are United, similar. She invites her audience to BE here and now and to focus on what is essential, in facilitating a natural harmony.


She mainly explores the following and interdependent axis: Impermanence

Nothing lasts, everything changes. All the time.
Through ongoing evolving natural materials, such as the Japanese ink – sumi – made out of pinesoot, wood, paper, linen, cotton, silk, Caroline Mollanger invites the audience to live the present moment.


Reservation & information

Private visit in English. Price and detailed program on request. As we have only limited number of places, thank you for contacting us as per email at cotedazur@la-visite.eu