On April 25th, 2019
Private visit of the Monaco Art Week
Enjoy a private visit with of the 2nd edition of the Monaco Art Week with a stroll through the galleries & auction houses in the different districts of the Principality of Monaco – Condamine, Monte-Carlo & Lavrotto.


MONACO ART WEEK
The idea of MAW was bron from a simple observation: it exists within the principality various actors, dynamic and active throughout the year, who participate in the cultural landscape of Monaco. The Principality of Monaco, although small, does not offer an "area of galleries" strictly speaking, since they are spread over different areas. It is therefore not always easy to get from one to the other. Through the MAW, we wanted to promote this local art scene, by creating an event like the MONACO ART WEEK, in order to contribute to the cultural influence of Monaco and to facilitate access to its cultural actors.


The second edition of the MONACO ART WEEK will take place from April 24 to 28, 2019. On this occasion, a dozen galleries and auction houses invite you to visit their exhibitions, join artistic meetings and a round table. A place of synergy and exchange, to help this cultural event to highlight and disseminate artistic creation in Monaco.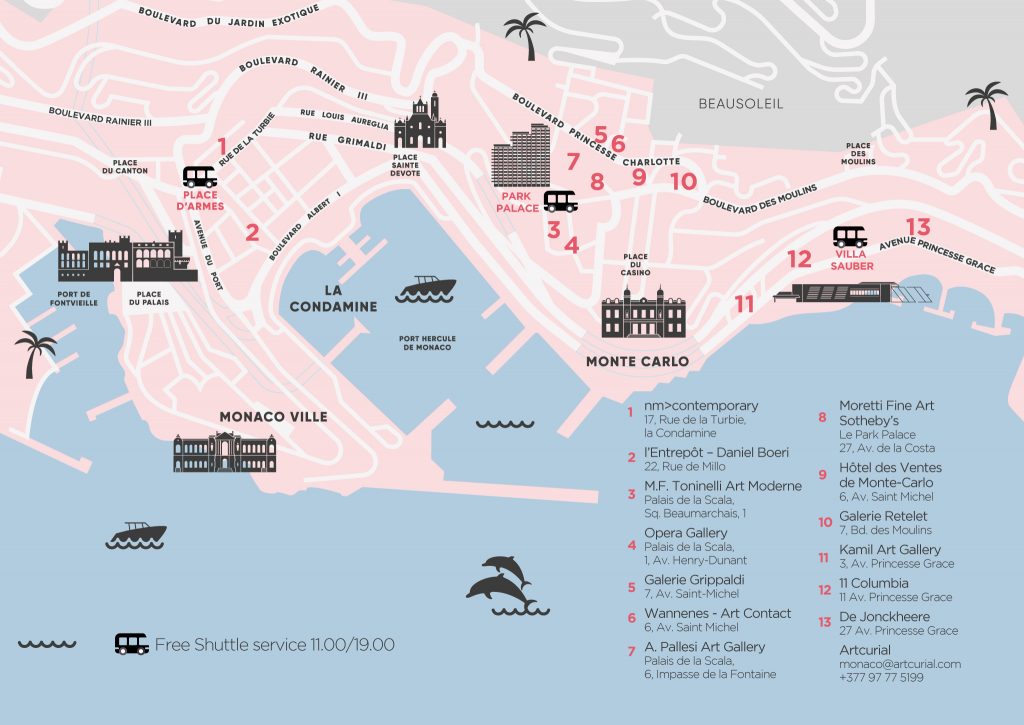 Reservation & information

Price on request. As we have only limited number of places, thank you for contacting us as per email at cotedazur@la-visite.eu